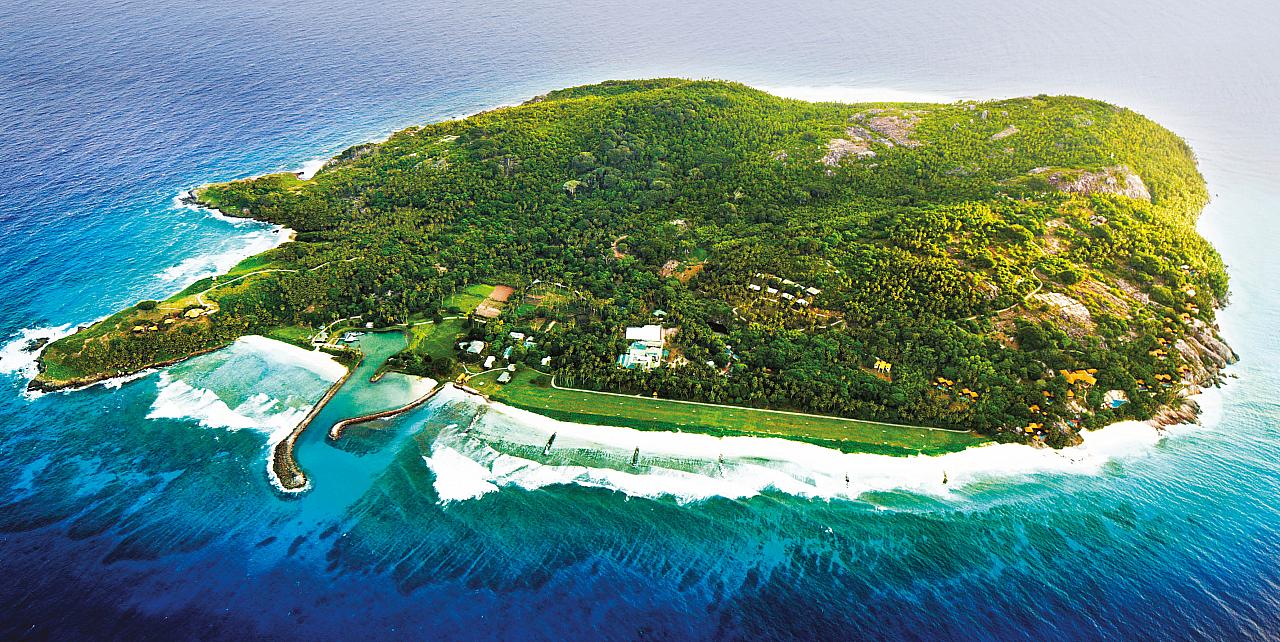 Add to Favourites
Plan Your Trip
HAVE QUESTIONS?
USA/CANADA: +1 347 707 1195
BARBADOS: +246-432-6307
UK/INTERNATIONAL: +44 1978 368531
Fregate Island is named after the elegant tropical Fregate bird. It was originally a refuge for pirates. Fregate island is today home to an exclusive 5 star villa resort. It is located in the heart of the Seychelles. Guests may rent one of the villas. The island is, however, private to its residents.
The island is 720 acres in size and there are sixteen beautiful villas spread out over the island. It offers the ultimate in luxurious and private accommodation. This is a unique 5 star resort which caters for your every need. The team running the island are truly committed to conservation.
Fregate Island operates a robust conservation program to preserve flora and fauna of the Seychelles. The majority of produce used throughout the resort's restaurants is grown on the island.
It is a secluded island paradise that offers stunning unspoilt beaches as well as lush forest. The seas around this island are crystal clear and the beaches are beautiful.
Each luxuriously finished villa enjoys a unique cliff top or garden position. Each villa also has its own private swimming pool. There are also two communal swimming pools set in lush surroundings. These are available for the use of guests.
There are a range of dining options at Fregate. Guests can enjoy the main restaurant, Fregate House. There is also a wine tasting cellar and a charming Pirates Bar beach hut.
For those preferring a more formal dining experience, the Plantation House, provides a colonial dining experience.
The Yacht Club is a cosy place to relax and enjoy afternoon tea or an evening BBQ.
There is a marina on the island and 7 private beaches. Guests have many activities to choose from. There is a gym and private spa. There is also diving, sea excurstions and a wide range of land and water sports. These include badminton, hiking, mountain biking, nature walks and volleyball. Guests may also enjoy small sail boat sailing, diving and windsurfing.
Children are welcome on Fregate Island. There are many activities available for children. Fregate provides the ultimate destination for a family adventure.
For holidays to other destinations visit worldwidedreamvillas.com
See more details...
Amenities
Air Conditioned bedrooms
Air Conditioning
Beach Front
Children Welcome
Spa
See more details...
Bedroom : 1 - 4
Bathroom : 1
Rate
Rates on request.
Please call or message for rates, availability or further information.